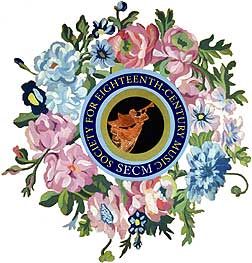 "Above all, music must move the heart..." C. P. E. Bach
The purpose of the Society for Eighteenth-Century Music is to promote the study and performance of music of the eighteenth century. The Society provides a forum where scholars and performers can further their knowledge of music, history and interrelated arts of the period and serves as a resource to facilitate and encourage collaboration.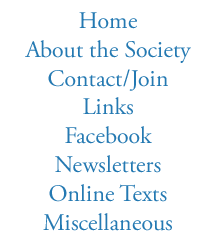 The Society for Eighteenth-Century Music
Ninth Biennial Conference: Global Intersections in the Music of the 18th Century


March 19–21, 2020, Stockholm, Sweden


In collaboration with the
Royal Swedish Academy of Music


It is with much regret that the SECM Board of Directors has decided to postpone the Ninth Biennial Conference planned for Stockholm. The Board will continue to follow the evolution of the global situation in the next weeks and consider a possible date to reschedule the conference. The Board will also discuss the many other details of a new plan and will soon communicate its decisions to all members.
---
Call for Papers from French Historical Studies: Music and French History/La musique et l'histoire française

The editors of French Historical Studies seek articles for a special issue on music in the Francophone world to appear in 2022. The history of the music of France has traditionally been studied as a separate category without the same robust interest as other cultural artifacts such as film and literature. More recent scholarship illuminates the place of music in French society and suggests that more work should be done to sketch out the particular place of music in all its forms in French history. This special issue of French Historical Studies proposes to take stock of and advance this historiographical renewal. What can the production and consumption of music tell us about the shifting nature of French identity and the relationships among various constituencies in French history?

Queries about submission and other matters should be addressed to the guest editors: William Weber (william.weber@csulb.edu) and Jonathyne Briggs (jwbriggs@iun.edu). To submit an article, visit the journal website. For more information, see here. The deadline for submissions is September 1, 2020.


---
Announcement: Eighteenth-century Arts Education Research Network
We are pleased to announce the new Royal Society of Edinburgh-funded Eighteenth-century Arts Education Research Network (EAERN), based in the music subject area of the University of Glasgow. This interdisciplinary network brings together an international community of researchers in music, art, literature, dance, and history to share approaches to investigate eighteenth-century arts educational materials.

The aims of the network are:
To investigate how eighteenth-century arts education has impacted on the development of Western society and the development of artisan institutions such as music conservatories, schools of art, academies of dance and the university institution
To establish a dialogue between interdisciplinary researchers about their current methodological practice when analyzing, deconstructing and using eighteenth-century education materials in practice
Out of these dialogues, to establish new standardized methodologies that utilize cross-disciplinary explorations
The network will establish a seminar series, and three full-day public colloquia.

Please join on Facebook EAERN and on Twitter @EAERNing to stay up to date with workshop details and events. If you would like further details, contact us: arts-eaern@glasgow.ac.uk


---

SECM Conference Proceedings

Published by Steglein Publishing, Inc.

2016: 7th Conference in Austin, TX
• SECM in Austin 2016
2014: 6th Conference in Bethlehem, PA
• Music in Eighteenth-Century Culture
2012: 5th Conference in Charleston, SC
• Haydn and His Contemporaries II
2010: 4th Conference in Brooklyn, NY
• SECM in Brooklyn 2010
2008: 3rd Conference in Claremont, CA
• Haydn and His Contemporaries
2006: 2nd Conference in Williamsburg, VA
• Genre in Eighteenth-Century Music
2004: 1st Conference in Washington, DC
• Music in Eighteenth-Century Life


---

The "Bononcini Project" of the Fondazione Arcadia promotes the music of Giovanni Bononcini with a web site, an online works catalog and downloadable scores. Further information can be found at their web site.


---

A list of dissertations and theses currently being written or recently completed on topics pertaining to music in the eighteenth century can be found here.


---

The complete text of Charles Burney's The Present State of Music in France and Italy, 2nd, corrected edition, (London: T. Becket and Co., 1773), is available here. Access is free and open to anyone.